SUMMER IN MY CITY
TERMS & CONDITIONS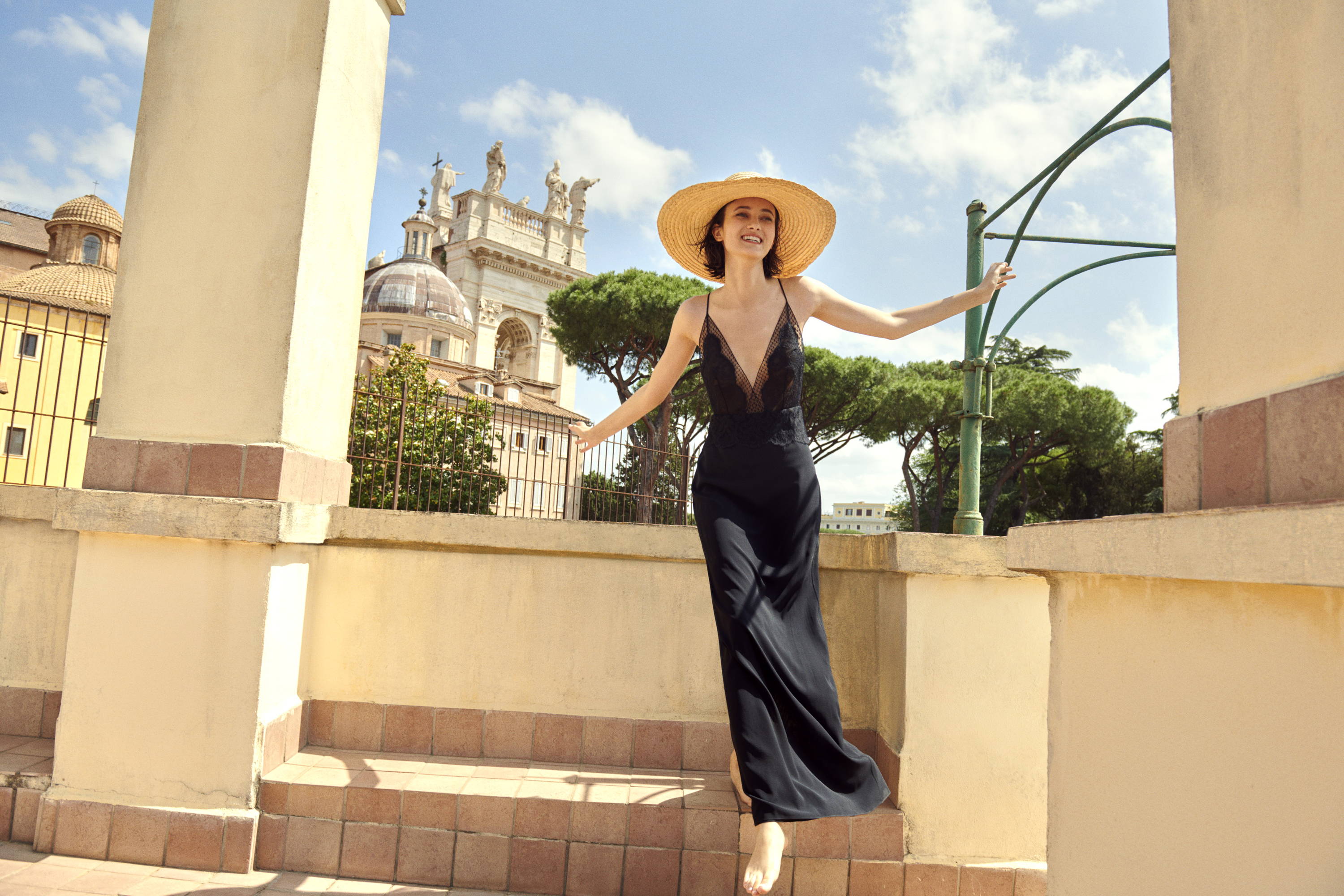 COMPANY PROMOTING THE CONTEST: La Perla Global Management UK Ltd, company incorporated in the United Kingdom ( VAT Reg No GB 209 251 918), with its registered office at , 5th Floor, 23 Savile Row, London, W1S 2ET, United Kingdom ("La Perla")
NAME AND NATURE OF THE CONTEST: The competition is called La Perla Summer In My City ("Contest"), and La Perla expressly declares that this is not a lottery.
TERRITORIAL SCOPE OF THE CONTEST : The Contest takes place throughout the following selected stores: London Sloane Boutique, London Harrods, London Selfridges, Le Bon Marche Paris, Galerie Lafayette Paris, Barcelona Paseo Boutique, ECI Lisbon, ECI Castellana Madrid, Cannes Boutique, Globus Geneva, Zurich Storchengasse Boutique, Milan La Rinascente, Rome Boutique, Florence Boutique, Hamburg Alsterhaus, Berlin KADEWE, Munich Oberpollinger, Zurich Jelmoli, Geneva Rhone Boutique, Dubai Mall of Emirates Boutique, Dubai Mall Boutique . "hereinafter "Selected Stores")
DURATION OF THE CONTEST: This Competition will be advertised from 8th July 2022. It will be possible to participate from 8th July 2022 until 29th July 2022.
ADDRESSEES OF THE CONTEST: This Contest is open to everyone over the age of 18 and with an Instagram account. These terms and conditions apply to all participants in the Contest without exception.
HOW TO PARTICIPATE : What to do to participate. A competitor wishing to participate in the Contest   (i) Must be over the age of 18   (ii) Must have an Instagram account   (iii) must post their own content of them styling La Perla out and about in their cities with hashtag #LaPerlaSummerInMyCity   (iv) can take content also with smart phones
IDENTIFICATION OF WINNERS/ALLOCATION OF PRIZES :   a) Competition winner will be selected and reached out to by the 8th of August 2022 , the winner will be selected by a voting jury made up of senior employees of La Perla   b) The winners will be informed, without delay, in writing, directly on Instagram, via private message   c) The prize consists of 1000 EUROa prize money (or local equivalent) to be spent from limited time only (from 8th of August until the 30th of September 2022) in one of the Selected Stores. Prize money cannot be redeemed online.   d) All incidental expenses are not included in the above prize and are the responsibility of the winner. For the avoidance of doubt in this regard, La Perla has no liability for any income or use tax received related to the prize   e) the prize is nominative and cannot be transferred to another person   f)   If a prize is not claimed within 30 days or is declined by the winner, another winner may be chosen at the discretion of La Perla, who will be contacted in writing, directly on Instagram, via private message
MISCELLANEOUS:   a)   La Perla shall not be liable for any damage or loss caused by incomplete or incorrectly submitted entries due to an error on the part of the eligible participant, computer malfunction, virus, bugs, smartphone failures or other such causes.   b)   La Perla reserves the right to change the terms of the promotion   c)   La Perla shall in no way be liable for the reproduction or indirect access of this information (via third party websites or access via homepages) in the event that such reproduction of information relating to this Contest erroneously indicates or omits information or the Terms and Conditions of this promotion related to the Contest.   d) La Perla's decision is final and not subject to appeal or legal remedy. La Perla reserves the right, at its sole discretion, to cancel or modify the rules of this promotion without notice in the event of natural disaster, war, strike, civil or military unrest, earthquake or any actual, intended or alleged violation of applicable law or regulation or in the event of any other similar event beyond La Perla's reasonable control.   e)   La Perla reserves the right, at its sole discretion, to disqualify or withdraw the prize received from a person who is found to have tampered with the submission process, the operation of the prize draw or the event itself, or who has acted in breach of these Terms and Conditions or any promotions associated with the event. Any attempt by a person to jeopardise the prize draw may be a violation of criminal and civil laws and, should such an attempt be made, La Perla reserves the right to claim damages from that person to the maximum amount permitted by law.   f)   Except as expressly set out in these Terms and Conditions, La Perla and its affiliates shall not be liable for any failure or delay in performing any of their respective obligations due to events beyond their reasonable control. La Perla's total liability for all disputes arising out of or in connection with an eligible Participant's entry into the Sweepstakes shall be limited to the value of the prize won by the eligible Participant.
PROCESSING OF PERSONAL DATA   a)   The personal data (inlcuding images/photos) freely provided by the participants in the Contest when registering for the initiative and/or when using the Instagram portal, are processed in compliance with EU Regulation 2016/679 on the protection of individuals with regard to the processing of personal data ("GDPR"), as well as with current UK legislation.   b)   This prize competition is organised by La Perla Global Management UK Ltd, company incorporated in the United Kingdom ( VAT Reg No GB 209 251 918), with its registered office at , 5th Floor, 23 Savile Row, London, W1S 2ET, United Kingdom, that acts as autonomous Data Controller ("Controller").   c)   The Data Controller will provide interested parties taking part in the competition with information on the processing of personal data pursuant to Article 13 of the Regulations, which will be made available on the website [www.laperla.com].   d)   In order to take part in the Contest, it will be necessary to tick the box relating to acceptance of the conditions set out in these Regulations, while the flag relating to the processing of data for commercial purposes will be optional.   e)   Participation in the Contest constitutes the winner's consent to La Perla and its agents to use the winner's name, image, photograph, voice, opinion and/or city and country for promotional purposes in any medium, worldwide, without any consideration or further compensation.   f)   In the event that any provision of these terms and conditions is declared invalid or unenforceable, the remainder of these Rules shall remain valid and enforceable.
APPLICABLE LAW AND JURISDICTION   a)   This Contest is protected by the laws of the United Kingdom and subject to the exclusive jurisdiction of the English Courts.